Top Eleven opened a great blog about football, you just can't miss it, because is great  TOP ELEVEN FOOTBALL BLOG.      
This is another great new project from Top Eleven and hopefully will be for a long time because about football you can write 10 lives!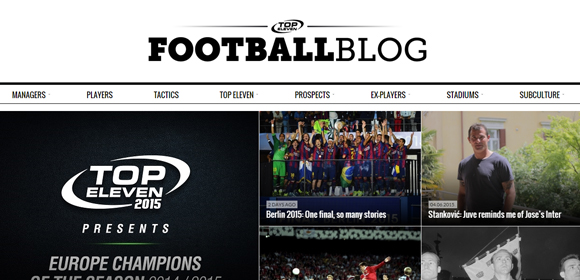 On the blog you can find interviews with football stars like FC Internazionale Milano Ex-Player / Star and Champions League winner, Stankovic and many other great informations and articles about football legends, stadiums, tactics, etc.