When I started to play Top Eleven I used to use the "email support team" quite often because I didn't knew to many things.
Then I had the great chance to meet some awesome people who helped me every time I had an issue or a question regarding the game and not only.
Recently I started to get some issues and questions so I decided to contact again the support team and I saw some big mistakes and bad / unprofessional answers from them.
First of all, they are using automatic answers to save resources, in this case people and time but seriously, how good this is? Because I know Nordeus have high standards in everything but this is just unprofessional.  This is not something new I know this but like I said, I didn't used the email system for quite long time.
It's against Top Eleven rules to make public private conversions so we will have to keep it low but anyway in big lines I can tell you my problems with them.
Automatic answers or copy-paste how you want to say but the worst part is that the answer I got it was not even on the subject, in big line to explain you, I had an issue with the moral and they told me about players condition. Funny no? Yes but at the same time sad because in that case, they had to answer me back again with a proper answer and they lost more time like that.
Answers far away from what you expected and comparing all details with a real life story. I agree with this till one point, because they must admit it that this is a virtual game and not real life.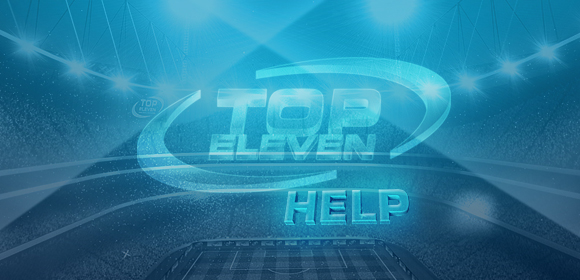 Last time when  I suggested Top Eleven supporting websites, forums, facebook pages, groups, etc, I rated them very good with a 9 from 10 but I just can't do it now.
At the moment I can not give them more then a 4 and this 4 is because they are still providing fast answers.
If you had any issue with the support team let us to know and share your story. Remember that you are not allowed to post pictures from your conversations with them or copy-paste texts, just describe with your own words in big lines.
I am sure they will try to improve their answers once they will see this because I know they are reading our blog from time to time.
Thanks for reading and have a great day ingame and not only!